Arctic ice restoration: how to break the cycle of devastation through research and collaboration
February 26, 2021 at 2:00 PM EST (New York Time)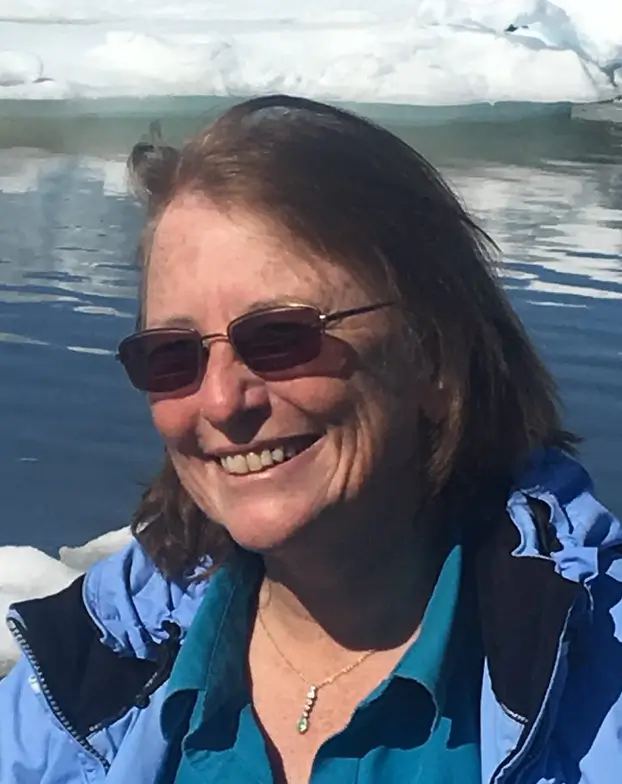 Founder and Chief Technology Officer, Arctic Ice Project (formerly Ice911 Research)
Adjunct Lecturer, Stanford University

Dr. Leslie Field is Founder and CTO of the Arctic Ice Project. Her current work focuses on Arctic ice restoration, to slow climate change, to give humanity an urgently needed 15 years to complete the work of decarbonization and transition to sustainability.

Leslie serves as an Adjunct Lecturer at Stanford University, where she teaches a highly-rated annual seminar class in "Engineering, Entrepreneurship and Climate Change". She is an inventor with 59 patents, and earned her BS, MS(x2) and PhD from MIT and UC Berkeley. She has 59 issued US patents, and has founded and run two successful engineering consulting companies.

Talk Synopsis & Video Recording
The Arctic is "ground zero" for climate change, and it has been warming faster than the rest of the world. Our work is focused on evaluating the safety, practicality and effectiveness of engineering approaches to replace lost Arctic ice reflectivity, in collaboration with experts in climate modeling, marine biology, and the Arctic. Of equal importance to the technical work is building inclusive and appropriate collaborative frameworks for co-development, governance, and implementation of such climate interventions.

This work has potential to rebuild the Earth's historic Arctic "heat shield", interrupting the Ice-Albedo Feedback loop, and lessening the risks of an ice-free Arctic.

Breakout Group Discussions
What do you think about using geo-engineering for climate restoration? (e.g. You may want to discuss the logistical and ethical issues of human technological interventions)
READ BLOG SUMMARY of DISCUSSION